5 Ways to Achieve Loans for a Small Business
Securing a loan holds the key to an auspicious beginning for your business if you have the talent and knowledge to convert your ideas into some form of business activity. You may achieve substantial funds for shaping your business by utilising both alternative and traditional lending opportunities. However, you must find out the right options to obtain startup loans and secure them in a hassle-free manner.
How to Go About Startup Business Loans
The U.S. has around 29.6 million small businesses as per the records bore by the Small Business Administration (SBA). Small business loans run a large section of this sector.
Identify the Ten Different Means of Achieving Small Business Loans:
1. SBA Startup Business Loans
The SBA doesn't directly issue loans. However, the SBA has a network of lenders that follow the guidelines set by it. Most individuals can achieve startup loans effortlessly as the SBA guidelines are established to lower the risks of lenders.
Your business is bound to succeed once you avail the educational and counseling information provided by SBA. It even provides you with information about lower down payment and competitive rates on your loan.
2. Equipment Financing
Many of you may find it easier to furnish your small office space with utilities and bear the rent. But it might be tough for you to run your business more smoothly by acquiring the right equipment. Equipment financing is your only option when you find yourself in this situation.
Companies like Direct Capital issue loans of these types. At the same time, you must consider your loved ones as a potential source of obtaining funds. Being much known to you, these members of your family or friend circle might extend financial support at ease. You may even achieve a more flexible repayment plan and lower interest with them as compared to the commercial lenders.
3. Equity Crowd-Funding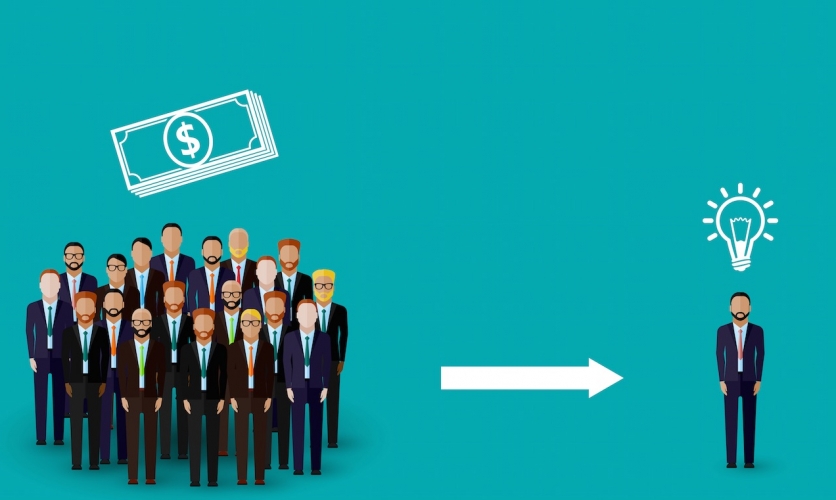 Businesses that trudge through the early phases of development require a consistent source of funds. Equity Crowd-Funding is a genuinely beneficial option for these startups. By opting for this option, you agree to issue company shares to investors in return for funds that they invest in.
You'll need to determine the terms of such funding. If the investors find prospect after going through your portfolio, you may surely sign an agreement. The risk element will undoubtedly increase for each investor that follows this method. Remember, that they won't be able to recover the amount of investment if your business fails.
4. Grants
Grants are a good way of acquiring capital funds for startups. You won't need to pay them back. Few of these grants have certain conditions that the business owners must follow.
A grant might fund the manner in which the shelves need to be stocked within your store or the way you may utilize the technological advents for organizing your business. There are a few organizations that provide you with grants to launch your start.
5. Home Equity Loans
Compared to a personal loan or small business loan, achieving a home equity loan is often much easier for an entrepreneur that doesn't have a good credit score or business history. You'll only be able to repay your home equity loan when you're earning enough by way of business; otherwise, you'll stand the risk of losing your business. However, the advantages of following this route include a process of fast approval and much lower rates of interest.
Shedding off your worries about the collateral or credit scores is the most important advantage of using these small business loans. You'll need to sign an agreement with the other party. This is meant to ensure that both the parties are legally bound to follow the norms governing the loan.