5 Simple Steps to Create a Successful Tech Blog in 2019
Did you know that there are currently more than 300 million WordPress sites on the internet today? The reason for this is quite simple. WordPress makes the process of creating a website or blog extremely simple, and there is no need to have any technical or design skills.
Thanks to the power of WordPress, millions of people around the world now have websites and blogs that they are creating content for daily and some are even making money with this.
With this topic in mind, today we are going to walk through a few basic steps on how to create a successful tech blog and one that might even be able to make you some money as well.  best of all, you can get started with many of these methods for free. If you want to create a successful blog, it doesn't mean you are going to need to have a lot of money or investment to get started with.
Let's get started and see what you can start creating in the year to come.
Picking a Domain Name, Setting Up Hosting and WordPress
The most basic steps of building any type of website or blog, is first going to be selecting a domain name. This is going to be like the street address for your home, but a way that people can put in a URL on the internet and be able to find your website. Once you come up with a great domain name, you will then need to setup a shared Hosting account.
This might sound complicating at first, but it's actually very simple and cost-effective. The average shared hosting account is only a few dollars per month and all of the technical work is done on the back end. Two examples of popular web hosting companies on the internet today are HostGator and Bluehost.
The last step in this process is to install WordPress and go live with your site. Again, this has been already done for you in most cases. Web hosting Solutions will either have a one-click installation for WordPress, or it will already be set up after creating your hosting account.
Have a Good Understanding of Your Audience and Content
Once you've gone live with your sight, then it's simply a matter of creating content for your audience and sharing it to the masses. It will take some time for your site to start increasing its traffic and ranking in the search results, but this is how it starts for everyone.
The most important thing when starting your website or blog, is understanding your audience, how you are going to provide value to them, and the type of content you were going to create. In this scenario, when building out a tech site, you would either want to create content focused around tech news, or maybe create a resource or review website.
The more you know about your audience and what they are looking for, the easier it will be for you to create content, increase traffic, and further monetize your site later on.
Next, Take Advantage of Visual Marketing and Social Media
When creating content for your website, don't just think about written test content. With social platforms like Instagram and Facebook now attract billions of users around the world, you want to be able to create visual content that not only reaches these audience, but it's also easy for them to share.
I would recommend that you go live with your first few articles on your website, and then consider turning some of them into infographics. To create an infographic, you can simply use a website or graphic design solution like Canva or you can hire a design agency where a freelancer on Fiverr to create one for you.
The great thing about using infographics and visual marketing, is that they will keep working for you time and time again. It's also one of the best ways to get other websites and blogs to back to you because they might want to share it on their own website.
Speaking of Social Media…
As we just mentioned, social media is one of the fastest-growing sources for traffic to websites and blogs on the internet today. Just like you have a social profile for your personal account, you should also create one for your website or blog as well.
When you first start out with your website and your social profile, you will start with 0 visitors and followers.  However, if you want to jump start this process you could use a solution like Famoid.com and instantly have thousands of followers on your Twitter, Facebook, or Instagram account we're just a few pennies each.
This is a great way to kick-start traffic and they social following to your website, while also not having to spend a lot of time and money in the process.
Ranking in Google and Discovering New Monetization Options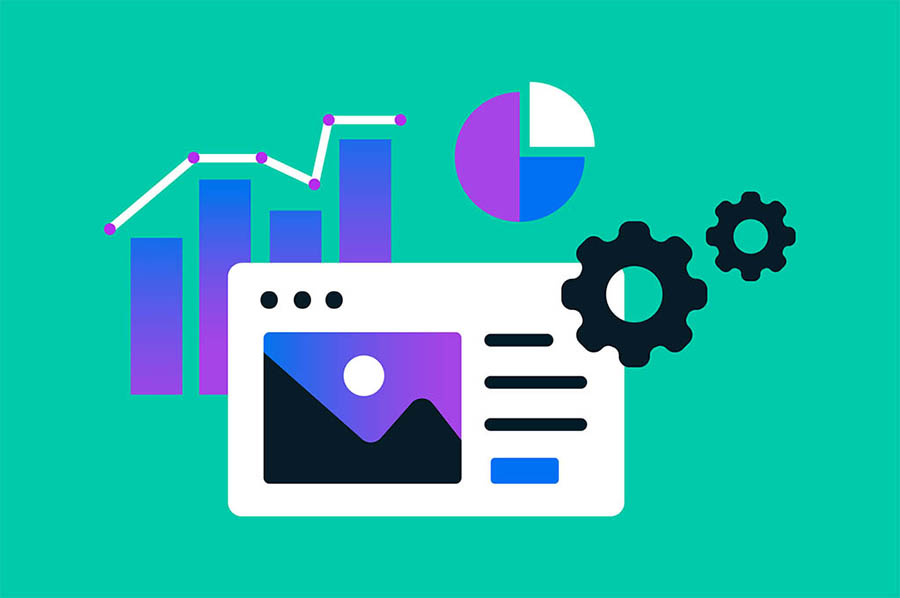 The ultimate goal for every website owner and bloggers is to rank in the search results and start making money with their websites. This is something that will happen over time —  especially the ranking in Google part. The more sites that you get to link back to yours and the more social shares that you are getting, the more likely you are to rank higher in Google.
When it comes to the actual monetization of content on your site, two options that you might want to consider our Google AdSense when you are first starting out, and affiliate marketing when you start to understand your audience and how you can provide more value to them.
These two solutions are generating millions of dollars every day for websites and blogs across the internet.
Get Started with Your Tech Blog Today!
Now that we've walked through some of the most basic steps on how to create a successful WordPress blog that focuses on technology, it's time for you to build out a plan for your own site.
Before jumping into the process and register your domain name and hosting, be sure to map out who your audience is, how you are going to provide value, and how you were going to promote your sight.
It's best to know all of this information before starting out. The best of luck to finding success in 2019