DRM M4V Converter for Windows Review: Remove DRM from iTunes Movies
Apple has been one of the leaders in the entertainment industry. We have seen the development in their iTunes, business model a lot many times. Apple iTunes is quite popular, and have a massive user base, who pay for every tune, movies, TV shows, songs or anything else they download or rent from the store.
Over the years the digital content industry has changed a lot and now everywhere we came across some kind restrictions in the form of DRM! There are people who have paid and downloaded music, videos from iTunes, but they come with restrictions like it cannot be played on another non-Apple device.
But there is a simple and easy way to remove this DRM. Anyone who knows how to operate Apple devices can use this software very easily and effectively. Presenting DRmare – the nightmare of DRMs everywhere.
What is DRmare M4V Converter?
It is a complete iTunes DRM removal program which is designed to permanently remove DRM copyright from purchased and rented iTunes music videos, TV Shows, movies and iTunes Extras. It is also a well as a lossless iTunes M4V video converter that converts the DRM-locked M4V to MP4, M4V, AVI, MOV, etc. for other devices.
With the help of this DRmare M4V converter, one can easily customize the audio tracks, subtitles, and many other things. So, It makes your videos look more personalized and closer to your heart.
Features of DRmare M4V Converter
But removing DRMs is not the only thing that DRmare can do. It can do a lot more things, Some of the best features of DRmare M4V converter are:
1. Remove iTunes DRM at 30x faster speed
DRmare M4V Converter for Windows is much faster than you think. The converting speed is 30X faster, which makes it the fastest among other DRM removing software. It also supports batch conversion. With such a high-performance iTunes DRM Converter, you can save a lot of time and efforts.
2. Losslessly remove DRM from iTunes M4V Movies
DRmare can remove DRM from any kind media in your iTunes library it may be music videos, movies, TV shows etc. Either you may have bought or rented. Not only DRM M4V Converter can remove the DRM from your iTunes library, but also it can be used to convert video into any output media format of your choice, which can be played in non-apple devices like Samsung Galaxy, LG Optimus, Google Nexus, Sony PlayStation, Windows Xbox, etc.
3. Best and fastest DRM M4V to MP4 converter
Many converters damage the file quality which has a fewer frame rate and also damages the audio quality of the file. But with DRmare you don't have to concern about the quality. DRmare M4V Converter for Windows can remove DRM from the iTunes M4V without touching the original tracks and keep the M4V file format. It can also convert the iTunes videos to lossless MP4. After converting, the non-DRM MP4 or M4V videos can be played by multiple video players & devices.
4. Keep 5.1 Dolby Audio Track and Multilingual Subtitles
DRmare M4V Converter uses the most advanced technology to unlock the DRM directly from the M4V format of videos from the iTunes video files legally. In this way, this software keeps the 100% original quality, including AC3 5.1 Dolby audio track, multilingual subtitles and closed captions from all iTunes M4V videos including various video resolutions such as 1080P, 720P HD movies.
How to Install DRmare M4V Converter on Windows?
Installing DRmare M4V converter is very easy. The size of the software is around 2MB. Follow the steps to download DRmare M4V converter.
Visit their official site and Download the trial version of DRmare.
After downloading, now run the software as administrator and accept all the agreements.
Keep on clicking the Next button, you will be taken to installation part.
The program will take few seconds to get installed on your Windows device.
NB: Installation of iTunes on your Windows device is a must.
How to use DRmare M4V Converter?
Follow the steps mentioned below to remove DRM & convert M4V videos.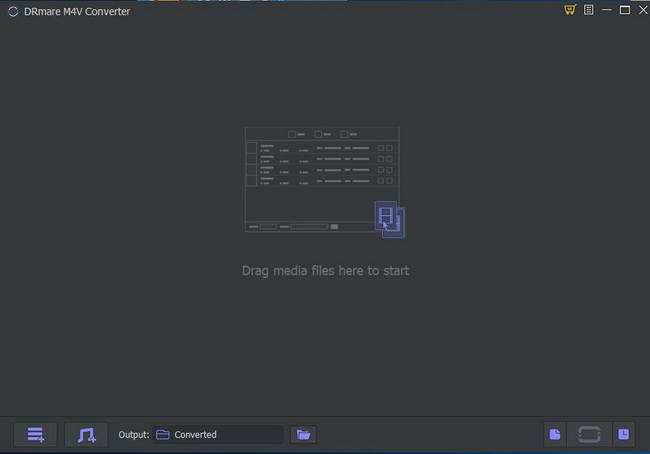 1. Open DRmare M4V converter and add files into the program, you can do this by drag and dropping or clicking on add button at the bottom of the screen.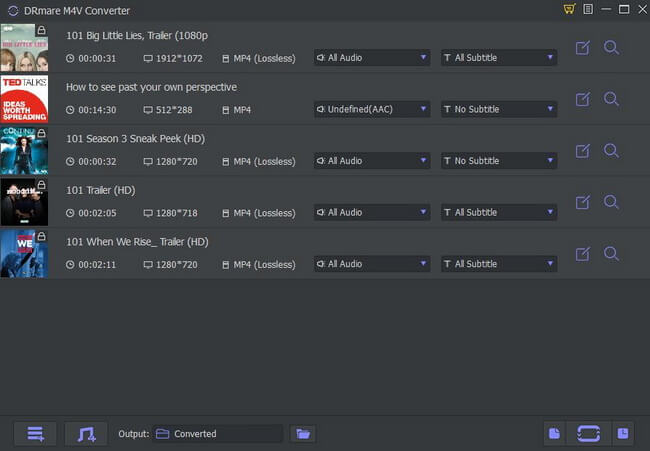 2. Once you are done adding the videos, then you will see a small window pop-up on your screen, which helps you select media files from the list.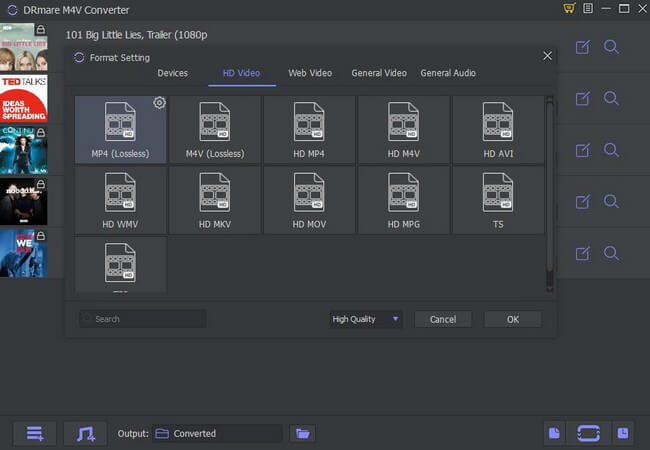 3. Now from the pop-up screen after selecting the media, you can adjust output settings of formats, subtitles, audio tracks etc.
Final Words
If you are someone who has a lot of media on iTunes and you want to make full use of what you have paid for then DRmare M4V Converter is a must buy tool for you. This DRM tool comes at a price tag of $44.95, but you can give the free version a shot.
Let us know your thoughts on it in the comment section.