How To Improve Your Business With Your Smartphone
Recent studies have proved that many small businesses have become totally reliant on smartphones for the productivity of their business. It can be concluded by saying that smartphones are a boon to these businesses.
Around 85 percent of businesses now use smartphones for their business. The customers have become mobile too.
The International Data Corporation which is a global marketing Intelligence Firm has found out that the total usage of smartphones has outnumbered the usage of regular cell phones all over the world.
Improving Your Business With Smartphones
There are hundreds of apps which help you in becoming more productive at your schools or in the office.
Many apps are there which help the students which help in solving math's and show them how the problem is solved.
There are also apps which remind you of your business meetings, social gatherings, and parties so that you don't miss any one of them.
Increases Communication And Team Interaction
If you are not in your office then you can use the messaging platform in the smartphone to contact with your team members and share the detail information which you can't talk over the phone.
For example, there are many messaging apps too which allow all the members of your team to contact on one central hub. This allows teams of a large group, small groups or text personally, however you want.
This is of great help to you and you can also talk face to face with your member by video calling if the need arises.
Productivity Of Email
Synchronizing your email with your smartphone saves you a lot of times as you don't have to wait till Monday to go back to the office and check your mail, you can check it in your smartphone whenever you want to.
This saves you a lot of time as by Monday you will have a lot of emails to respond to. So the access to responding to your email right back in time will help you keep pace in your inbox.
So the rate of increase in your correspondence to your smartphone also increases your productivity and the job gets done in an easier or quicker way.
Taking Advantage Of Cloud With Mobile
With the help of Cloud, things have become much easier and the large-scale documents can be checked easily without using much memory.
Using the Google Drive helps you in working on the documents with the members of your team by synchronizing your Google Account.
This helps in increase of productivity highly as even you are away from your office, you can work on your smartphone anytime, anyplace.
You can also save more time if you add Microsoft Office to the access company Word, Excel. The PowerPoint documents save time too.  Keep streaming the information regularly to check important information and improvise accordingly.
Calendar
You will keep yourself prepared and organized if you utilize the phone calendar. Plug all the important dates in your calendar, such as the federal holidays list, and the best thing to do is to sync your email calendar to your phone's calendar.
This will help you in tracking all the important dates of your meeting so that you don't get surprised due to 'lack' on the organization.
Virtual Meetings And Conferences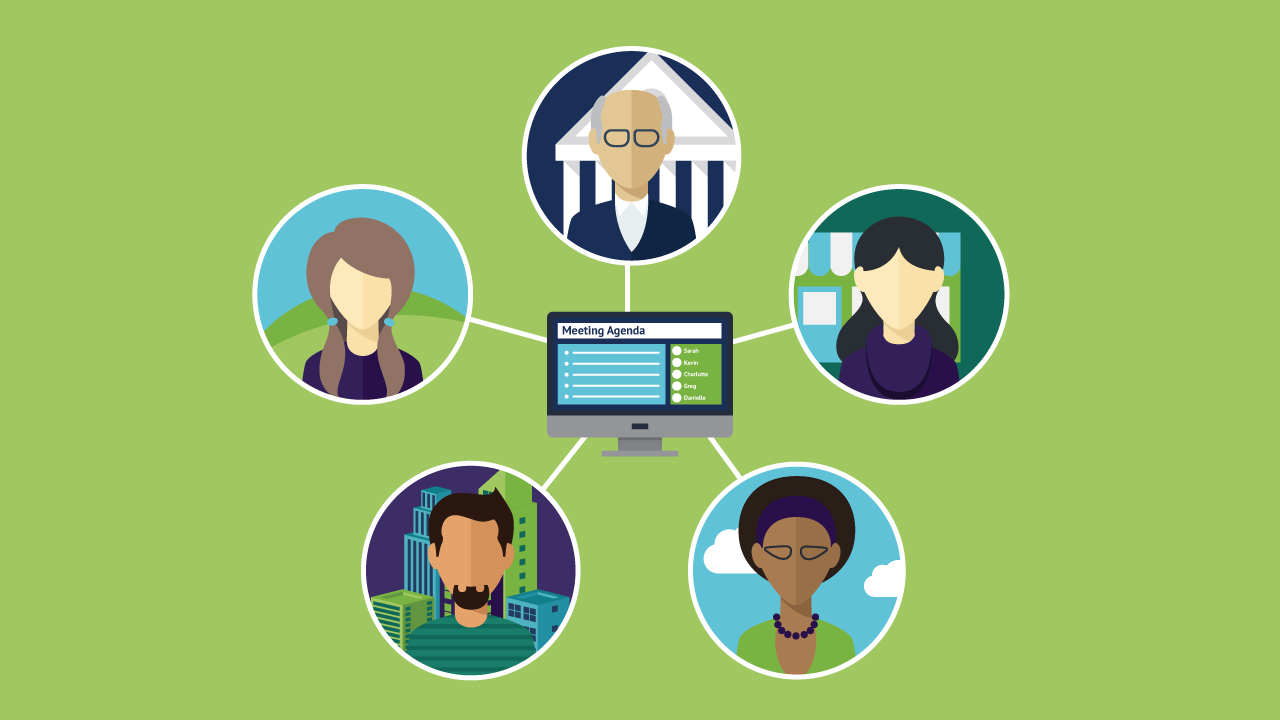 You are not omnipresent, so, many a time you are stuck up with some of your personal problems and can't attend the meetings which result in great loss to the company.
There are many video calling apps which helps you attend the meeting and discuss the work from anywhere anytime. So, this won't let decrease your productivity and your problems get solved at the same time as well.
So, the above-mentioned points give you an idea about how you can utilize your smartphone to increase the productivity of your business.
If you are running an organization then make sure you install hoverwatch hidden spy apps for android to keep an eye on your employees as this is also a productive step. Try Hoverwatch now.