Things to Consider When Starting a Business Analytics Firm
Making the decision to start your very own business is easily one of, if not the biggest career moves you can make. It is obviously an exciting venture, but at the same time, there are plenty of risks and obstacles that you'll need to be prepared to handle. Clearly, you go into the process hoping your business will be a huge success, but that requires preparation, vision, and determination on your part.
If it's a business analytics firm you are eyeing up as your start-up venture, then there are a number of things well worth considering in advance. This will help you to be better prepared for the challenges that will come your way, and help you to overcome them smoothly, quickly, and successfully.
Where Will the Funding Come From?
Starting a business, no matter the industry or focus requires funding and this is typically the very first hurdle you will face. Start-up cash is a must for your business analytics firm, and you'll also want to be sure you've got enough of a slush fund to carry you through the first six months to one year of your business.
Some of the most common places entrepreneurs turn to for cash includes their own savings that they have, applying for a small business loan, or bringing on a partner or investor. The small business loan can be the best solution for those who don't want a partner and want to go about it on their own, but still need access to cash.
Research Your Competition Thoroughly
In order to stand out in the field, you need to be able to provide your customers with something unique, something that sets you apart from the competition. In order to do that you need to do some very thorough research on your competition. Take a look at what they do, what they offer, the customer service experience, pricing, the kind of clients they attract, their marketing approach, and really examine all the pros and cons.
This will provide you with the insight you need to offer customers something different and unique that will be specific to your business.
Figure Out Who Your Clients/Customers Will Be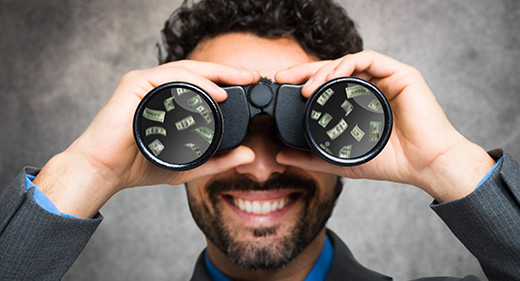 Now it's time to identify who your target client/customer will be. Doing this will allow you to structure a very targeted marketing campaign, and it will also help you to identify the services you need to offer and where the focus should lie.
And speaking of marketing, be sure that when you set up your marketing plan you include both online and offline techniques so you reach as much of your target audience as possible.
Don't Assume You Know Everything About Starting a Business
Another tip is to keep in mind that you don't know everything about starting a business. If this is the first business you have ever owned, then there is going to be a learning curve. You can make things easier on yourself by asking for help along the way. For example, speak to a lawyer about how you can properly set up the business, speak to a financial advisor about the money side of things, find a mentor either in the field or who is a small business owner that can share their own experiences with you, and just gather as much help and information as possible.
At the end of the day, you will need to forge your own path, which unfortunately means making a few mistakes here and there, but at least if you are comfortable asking for help you will be able to weather those challenges much smoother.
Be Prepared to Put in a Lot of Work
Lastly, you need to be prepared to put in a lot of work. That means a lot of hours and a lot of energy. Owning your own business is never going to be a 9-5 type of job, at least not at the beginning.